Local Sponsors
Bywell Estate Office. Stocksfield Northumberland NE43 7AQ

The Bywell beat boasts one of the best stretches of salmon fishing in England, and runs through the Bywell Estate - the home of the Viscount and Viscountess Allendale. Allendale Estates have established a first class weekly Salmon Fishery, based on the successful Scottish salmon rivers formula as practiced on the Tweed, Tay Spey and Dee.
More information
We are searching for a new location on the main Tyne - can you help?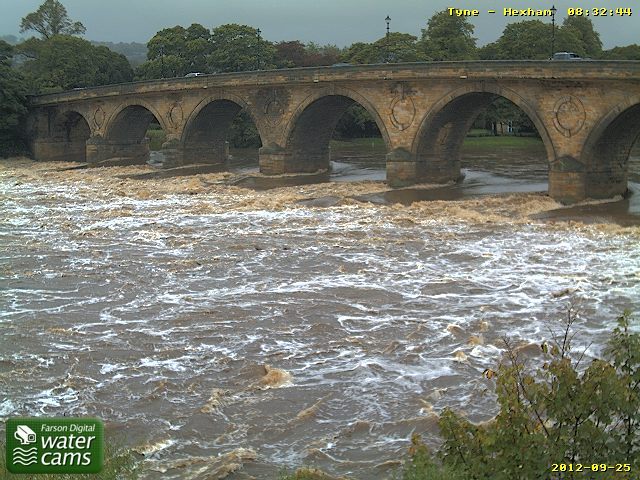 The Tyne is rightly regarded as the best Salmon River in England and Wales. Environment Agency catch returns and fish counts from the station at Riding Mill endorse this, with fish entering the river system every month of the year. The River is in North East England. It is formed by the confluence of two rivers: the North Tyne and the South Tyne. These two rivers converge at Warden Rock near Hexham in Northumberland at a place dubbed 'The Meeting of the Waters'. Nothing definite is known of the origin of the designation 'Tyne', nor is the river known by that name until the Saxon period: Tynemouth is recorded in Anglo-Saxon as Tinanmuoe (probably dative case). There is a theory that T?n was a word that meant 'river' in the local Celtic language or in a language spoken in England before the Celts came: compare Tardebigge.